This must-read historical fiction books list features a wide variety of engaging books from this fantastic genre.
One of the best aspects of joining the online book community is all the people you meet along the way! I first met Cindy Burnett on Instagram (her account is @thoughtsfromapage) and we instantly connected through our mutual love of historical fiction. Cindy is one of my favorite book friends!
This year, Cindy launched the Thoughts from a Page Podcast where she interviews authors about their latest works. Her interviews are so well done—be sure to subscribe! In addition to hosting her podcast, Cindy writes two book columns for The Buzz Magazines, Buzz Reads and Page Turners, and is the co-creator of Conversations from a Page, a Houston author event series that brings authors and readers together; the group recently added an online book club as well. The book club is SO much fun!
We've been talking about co-writing a historical fiction list for quite some time and we're so happy to finally share this with you all! One of the great aspects of the historical fiction genre is that so many of the books are ideal for book clubs—there's so much to discuss and analyze. Plus, you typically learn something new about various times in history and are introduced to the women of the past there are sometimes overlooked in history books.
Cindy's Recommendations
As Bright as Heaven by Susan Meissner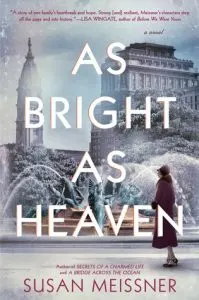 As Bright as Heaven tackles the Spanish Flu epidemic that struck the United States in 1918-1919. Set in Philadelphia, Meissner's tale is fascinating and heartbreaking, and her characters are well-developed, authentic and believable. Using the four Bright females as narrators, she unfurls their various stories slowly as the pages fly by.
In her Author's Note, Meissner states that the Spanish Flu pandemic of 1918-1919 was the deadliest disease in history, significantly worse than the Black Plague, and she chose it because it was an untold story. This book is a particularly timely read in light of the current spread of the coronavirus.
The Chilbury Ladies' Choir by Jennifer Ryan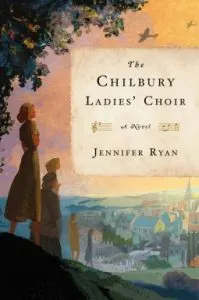 Jennifer Ryan tells her story in an epistolary format using a series of journal entries and letters, a method that is very effective for this novel. Chilbury is a fictional small town in England close to the eastern coast. As the story opens in 1941, most of the men have left to fight in the war causing the vicar of the local church to disband the choir until the war has concluded. A group of women rebel against the vicar's wishes and create the Chilbury Ladies' Choir.
The Chilbury Ladies' Choir includes countless valuable sentiments and statements about both the war and life generally, and the book and its characters have stayed with me several years after I finished reading it.
Dragonfly by Leila Meacham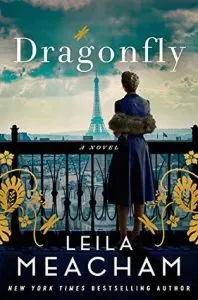 Leila Meacham's incredible World War II saga chronicles a fictional team of young Americans recruited as OSS agents to infiltrate Nazi-occupied Paris. The team is code-named Dragonfly, and upon arrival in Paris, the group disperses and sets about to fulfill their unique missions while also pursuing their own individual agendas.
The genius of Dragonfly is Meacham's ability to vividly portray German-occupied Paris and the treachery that constantly existed for those working to thwart the Nazis. Her novel frequently proves the maxim "the best laid plans of mice and men often go awry" as each agent must quickly adjust to the unexpected issues that regularly arise. Clever and suspenseful, Dragonfly is a tour-de-force and a fabulous addition to this genre.
The Only Woman in the Room by Marie Benedict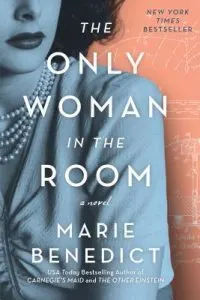 This book chronicles the long and accomplished life of Hedy Lamarr (born Hedwig Keisler), the Hollywood star from the 1940s and 1950s. Escaping her Nazi husband in the dead of night, she arrives in Hollywood where she launches the acting career for which she is well known.
Unable to forget the horrors she witnessed in Austria, she recruits a partner (George Antheil), and they quietly begin work on an invention to help the United States win the war against Germany. While the U.S. Navy did not adopt their invention until the 1960's, their work eventually led to the creation of Bluetooth and ultimately WiFi and the cell phone; she and Antheil were inducted into the National Inventors Hall of Fame in 2014.
My Recommendations
The Alice Network by Kate Quinn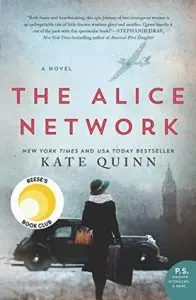 The Alice Network by Kate Quinn has everything I want in historical fiction and more: learning something new and featuring women of history. Before reading this book, I was not familiar with the real-life Alice Network, the WWI secret female spy ring. So, I very much appreciate that Quinn decided to focus her book on real-life heroes who haven't received the attention they deserve.
The story is about two women—Eve Gardiner, a female spy recruited to the real-life Alice Network in France during World War I and the other, Charlie St. Clair, an unconventional American socialite searching for her cousin in 1947. Charlie seeks out Eve's help as they both are trying to locate missing people from the past.
The Lost Vintage by Ann Mah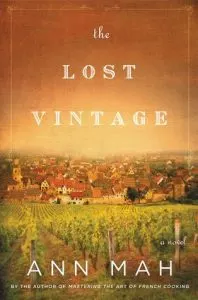 I talked about The Lost Vintage by Ann Mah so much that my mom went out and bought a copy! If you enjoy mysteries, historical fiction, wine, French culture with a love story mixed in, you'll love this one. The Lost Vintage follows the protagonist Kate as she travels to Burgundy to spend the fall at the vineyard estate that has belonged to her family for generations.
While she reconnects with her cousin Nico and his wife, Heather, she's also trying to avoid Jean-Luc, her first love. As Kate helps Heather clean out the enormous basement, she eventually discovers a hidden room containing a cot, some Resistance pamphlets, and an enormous cache of valuable wine. Her search will take her back to World War II and a relative she never knew existed, a great–half aunt who was a teenager during the Nazi occupation.
The Beantown Girls by Jane Healey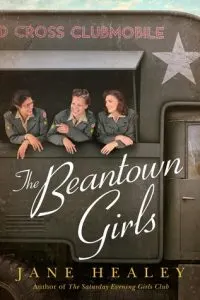 Another huge favorite is The Beantown Girls by Jane Healey! I especially enjoyed how this one focuses on the importance of female friendships. The novel is inspired by the real-life Red Cross Clubmobile girls of WWII—something I knew nothing about going into this read.
The year is 1944 and Fiona Denning has her entire future planned out. But when her fiancé is reported missing after being shot down in Germany, Fiona's long-held plans are shattered. Determined to learn her fiancé's fate, Fiona leaves Boston to volunteer overseas as a Red Cross Clubmobile girl, recruiting her two best friends to come along. As the three friends begin to understand the real reasons they all came to the front, their courage and camaraderie will see them through some of the best and worst times of their lives.
Meet Me in Monaco by Hazel Gaynor and Heather Webb
As you can see, I read a lot of WWII historical fiction. But a nice change of pace is Meet Me in Monaco by Hazel Gaynor and Heather Webb, which follows Grace Kelly's royal wedding.
But Grace Kelly isn't the star of the novel—she serves as somewhat of a fairy godmother to both a young French perfumer and a British press photographer. Their lives are changed forever by their chance encounter with Grace Kelly who is about to become a princess. A bond is forged between the two women and sets in motion a chain of events that stretches across thirty years of friendship, love and tragedy.
Happy reading!